VERO BEACH TROPICAL ISLAND HOMES VERO BEACH FLORIDA
BARBARA MARTINO-SLIVA DALE SORENSEN REAL ESTATE VERO BEACH FLORIDA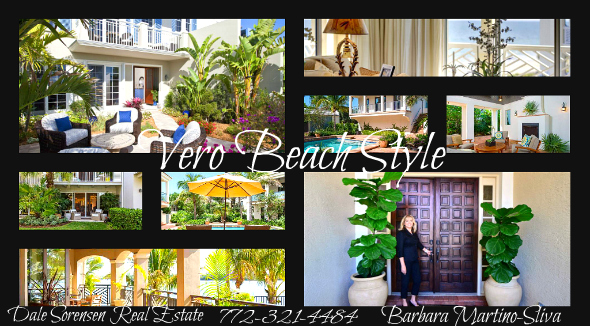 "Vero Beach Style" Vero Beach Island Homes

The island of Vero Beach Florida is a true Tropical Paradise with a lush landscape,
unspoiled beauty, abundance of wildlife and our beautiful 23 miles of beaches.
You will find many choices of island living! We have some magnificent oceanfront
estate homes, beach houses, riverfront estates, riverfront homes, villas, townhomes
and condos. All offer the tropical island lifestyle and are on or near the beach.
You can search for homes on this website......or, I can set up a "Property Watch"
for you and you will receive listing as properties hit the marketplace.
Please let me know how I can assis you in your search for a slice of paradise....
Vero Beach Style Vero Beach Island Properties Vero Beach Florida