Red Hot Realtors Of Vero Beach Florida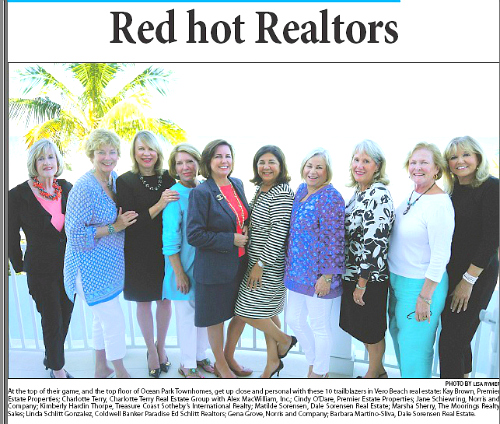 Red Hot Realtors of Vero Beach Florida - Barbara Martino-Sliva Realtor
Our Vero Beach NEWSWEEKLY honored us with a great article on the
top Realtors in Vero Beach. Happy to be among them!
"Celebrating What's Special About Indian River County"
"The 10 Trailblazers In Vero Beach Real Estate"
The fabulous Lisa Rymer of the Vero Beach NEWSWEEKLY wrote about
the "personal" side of these "grand dames of real estate."
It was fun to be a part of this ..... thank you Lisa and Newsweekly!