DALE SORENSEN OPENS REAL ESTATE OFFICE IN GRAND HARBOR VERO BEACH FLORIDA
BARBARA MARTINO-SLIVA DALE SORENSEN REAL ESTATE VERO BEACH FLORIDA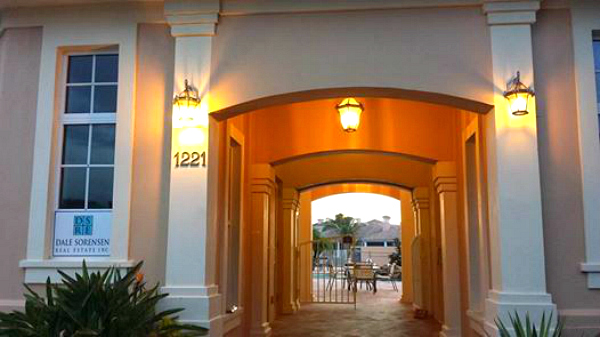 DALE SORENSEN REAL ESTATE OFFICE GRAND HARBOR VERO BEACH FLORIDA
The #1 real estate office in Vero Beach Florida is opening an office in the gated lifestyle community of GRAND HARBOR GOLF & BEACH CLUB ...... the DALE SORENSEN REAL ESTATE office is centrally located at the beautiful GRAND HARBOR MARINA 1221 Marina Drive.

The waterfront office will be open from 9:00 A.M. until 5:00 P.M.

Dale Sorensen Real Estate will be serving both the Grand Harbor Golf & Beach Club and Oak Harbor. The vast riverfront communities boast three golf courses, extensive tennis facilities, croquet and bocce courts, and miles of paved walkways for walking, running and biking.

There is a vast marina with more than 130 slips to accommodate sailing vessels and yachts up to approximately 75 feet. The protected marina is a boater's paradise with a full service club with fuel. It is just 13 miles from both the Sebastian and Ft. Pierce Inlets.
Grand Harbor Golf & Beach Club and Oak Harbor are manned gated communities and offer an array of dazzling and impressive amenities for club members. Oak Harbor's head chef was named the top chef in Indian River County. Grand Harbor's gorgeous Beach Club is a one of a kind destination for dining and activities.
Many homes and condos in Grand Harbor and Oak Harbor overlook the golf courses, the river, lakes, ponds or lush mangrove marshes. The two communities are also home to a vast variety of wildlife including rare ducks, cranes, herons, ibis, turtles, otters and the resident hawks and eagles. The local Audubon Society offers nature walks and has a beautiful butterfly garden. There is something for everyone at Grand Harbor and Oak Harbor .... a wonderful place to call home.
Contact me for more information 772-321-4484
Visit my website for community and real estate information

http://www.GrandHarborVeroBeach.net

DALE SORENSEN REAL ESTATE AT GRAND HARBOR GOLF & BEACH CLUB AND OAK HARBOR
VERO BEACH FLORIDA