"VERO BEACH HOMES FOR SALE"
Please visit my Vero Beach "REAL ESTATE BLOG"
www.VeroBeachRealEstateVoice.com
Hello and thank you for visiting!
It is my goal as your full service real estate professional specializing in the Vero Beach, Grand Harbor, Indian River Shores and Orchid Island areas, to provide you with superior service at all times.
I provide a full service Real Estate CONCIERGE Service and also Rentals. My local expertise and extensive real estate experience will benefit you whether you are serious about buying or selling a home at this time, or are a returning client checking out the many homeowner resources I offer.
(Take a tour of Vero Beach above)
"My clients deserve the most dedicated service that a professional can provide." Offering a unique, full service approach is the secret to Barbara's success, along with putting forth endless energy and enthusiasm in very task put in front of her. A licensed Realtor since 1985, Barbara comes to Vero Beach from Chicago, where she marketed and sold properties in the city as well as the surrounding metro area.
She brings with her a large client base with network and referral capabilities to bring new buyers to our area. One of a few Transnational Referral Certified agents in Vero Beach. World Propertiesis an International Consortium of Realtors made up of 2 million real estate professionals in more than 25 countries. Reflecting the increasingly Global nature of the real estate industry, she has the ability to showcase homes available in Vero Beach and also receive referrals from International buyers.
She has also embraced technology, with a e-PRO designation, to enhance the visibility of her listings to buyers nationally and internationally. Utilizing the very latest technology and syndication, Barbara has been recognized and has received the "OUTSTANDING TECHNOLOGICAL ACHIEVEMENT" award. She is also the Ambassador to the largest Real Estate Network of Real Estate Professionals, Active Rain, and is the #1 "BLOGGER" for Vero Beach and also Indian River County!
Barbara Martino-Sliva was just voted "FAVORITE REALTOR" in an on-line pool.
Dale Sorensen Real Estate (DSRE) is pleased to announce that sales agent Barbara Martino-Sliva has been named "FAVORITE REALTOR" by TCChronicle.com. The public poll was conducted on-line February 2 through March 9. Martino-Sliva received more than 42% of the more than 5,220 votes placed.
"It's obvious that Barbara is a very popular Realtor," said Dale Sorensen Jr., Managing Partner of Dale Sorensen Real Estate. "This poll is a testament to how people really view her. She is a great Realtor and a truly nice and generous person. She loves Vero Beach and being a Realtor and that just shows in everything she does. She really is very deserving of this title."
Martino-Sliva hs been active in the real estate industry for more than 30 years, both here and in the Midwest. She is a member of the "1% of all Realtors" on Trulia, Ambassador to the largest Realtor network in the country and named one of the "Red Hot Realtors of Vero Beach" by Newsweekly.
Specializing in the marketing and sales of luxury properties on the barrier island and Grand Harbor where she clearly understands the complex demands posed by this unique marketplace. "Vero Beach is truly a unique place with a relaxed lifestyle surrounded by breathtaking natural beauty". Whether you want to buy or sell a home or invest, contact Barbara with confidence, your results will be her #1 priority.
Dale Sorensen Real Estate Inc. is recognized globally as a leader in Luxury Real Estate for Vero Beach and Barbara is proud to represent some of the most prestigious properties in all of South Florida.
Ocean Drive, Vero Beach Florida
Dale Sorensen Real Estate Inc., is comprised of more than 60 Real Estate professionals with a personal understanding of the market and a proven commitment to meeting the needs of their clients and community. Our offices offer complete Real Estate services throughout Indian River County, including sales, rentals, and buyers brokering. We also provide several relocation services, international Internet marketing and virtual home tours.
Dale Sorenen Real Estate Inc., is the unequivocal leader in Vero Beach Real Estate! We know Vero Beach and our focus is to be the best real estate company in Vero Beach and only Vero Beach. We will not dilute our resources and management energy by engaging in real estate activities in other markets.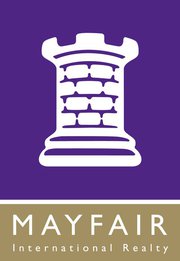 Dale Sorense Real Estate is proud to be a member of Mayfair International Realty! Mayfair International Realty brings together the finest luxury real estate with the very best brokers and agents from across the globe. Unsurpassed local knowledge bound tightly with a rare talent to market effectively in the international domain, ensures buyers and sellers that a Mayfair International Realty member firm is best for choice, experience, expertise, service and results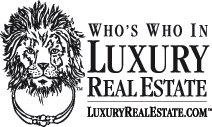 Dale Sorensen is proud to me a member of Luxury Real Estate! Who's Who In Luxury Real Estate / LuxuryRealEstate.com is an international network of real estate professionals in more than 80 countries representing the finest residential luxury estates and property brokerages in the world. Each member, carefully selected by John Brian Losh, has been recognized as a leader in the marketing of distinctive and luxury properties, committed to high performance, professionalism, and quality service. In 2011, we celebrate 25 years.

Dale Sorensen is proud to be a member of Leading Real Estate Companies of the World! Leading Real Estate Companies of the World® is a global network of 550 premier real estate firms with 4,600 offices and 140,000 sales associates in 30 countries around the world. Collectively, this group sold 800,000 homes worth $225 billion last year, more than any national real estate brand. LeadingRE dominates the United States' list of top 500 real estate firms, with more of the Number One market leaders in the top 96 markets than any national brand
Over the last several years some of the most successful and experienced sales associates in Vero Beach have joined Dale Sorensen Real Estate. These associates have contributed to the exceptional growth we have experienced and to our position as the #1 Real Estate Company in Vero Beach.
We are so very proud of our market share in Vero Beach Real Estate!
Buying a home? I look forward to helping you select the home of your dreams by taking time to listen to your needs and desires.
Selling a home? My real estate expertise and many effective marketing programs will give you the exposure and edge you need to sell your home quickly for top dollar.
Returning Client? I appreciate the opportunity to continue to serve you and hope you take advantage of the valuable resources I provide. Come back to visit often!
I consider this community an excellent place to reside and would love to share with you my enthusiasm for the many neighborhoods that encompass it. I pride myself on providing unparalleled service and look forward to developing a long-term relationship with you.
Please feel free to contact me if you would like to discuss how I can best assist you with your real estate needs.
Sincerely,
Barbara Martino-Sliva Realtor®, TRC , e-PRO
BARBARA@martino-sliva.com
"VERO BEACH HOMES FOR SALE"
OCEANFRONT IN VERO BEACH FLORIDA
MOORINGS, SANDPOINTE, SEAGROVE, CASTAWAY COVE, DUNES, BAYTREE, MARBRISA, INDIAN TRAILS, RIVER CLUB, BERMUDA CLUB, PALM ISLAND PLANTATION, SEA OAKS, SEASONS, OLD ORCHID, ORCHID ISLAND GOLF & BEACH CLUB, SUMMERPLACE